Messiah Done by Easter?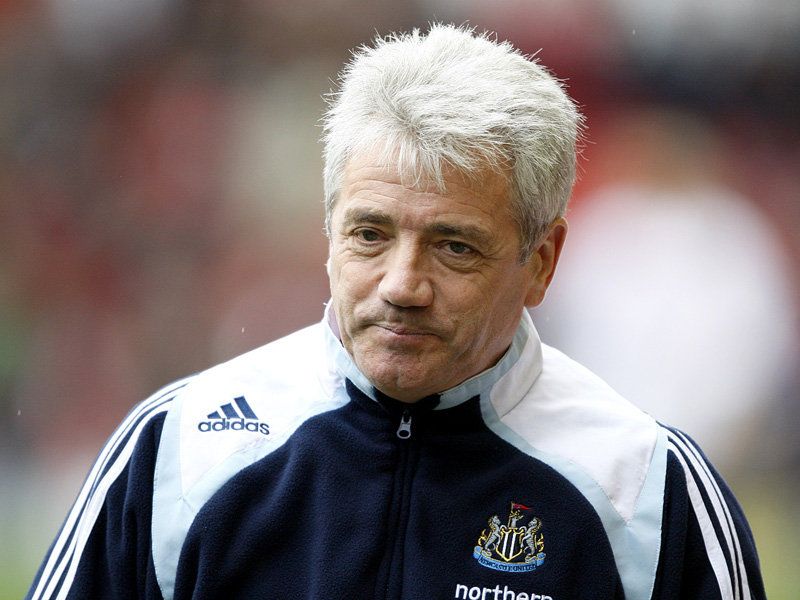 Could it be that Newcastle are on their way down?
All the amusing signs are there.
The lethal combination of inability to score
and
inability to defend seems to be taking its toll, and the team have exactly no wins since the Geordie Messiah
TM
took over in January.
Never thought you'd be nostalgic for Graeme Souness and Freddie Shepherd, did you?


The Magpies' record under Keegan has certainly been fodder for amusement. 2 points in 7 league games, 3 goals for, 17 goals against, Michael Owen's missed sitter-to-conversion ratio is, approaching infinity. Keegan skills – which by his own admission lie more in man-management than tactics - have been called into question by his own players. Prior to the first of Newcastle's torrid back-to-back hammerings by Arsenal, he is reported to have given a very brief team-talk, which I reproduce in its entirety, below.
"Right, lads. Arsenal are one of the best passing sides in the world. So we're just going to have to pass the ball better than them."
So, with nine games to go and Newcastle hovering a mere two points above the drop zone, is there anything standing in Newcastle's way on the road down to the Championship? Well, yes, actually. Three things:
1) There are a

lot

of bad teams in the Premiership
.Derby and Fulham have almost certainly tied up the first two relegation spots. So everyone else – Reading, Wigan, Boro, Birmingham and Newcastle - are really only fighting over one spot. With this much mediocrity in the neighbourhood, the odds that one of these teams is more crap than Newcastle are reasonably high, and the safety threshold this year may be as low as 38 or even 37 points.

2) The run-in
. Mercifully, Newcastle have seen the last of Arsenal, Liverpool and Man U.This isn't to say that they won't get hammered elsewhere: merely that these three dead-cert turnings-over are done and dusted.
3) Reversion to the mean
. Newcastle have been terrible this season, especially since Allardyce left (bet that long-ball stuff doesn't look so bad anymore on Tyneside). But they aren't that bad, even if Alan Smith and Nicky Butt should have been cashiered ages ago. Blips happen. This is a long one but it has to end soon. Eventually, someone will remember how to pass a ball to Michael Owen and eventually he will remember how to put it in the net.
So don't despair, folks. Other teams will still have Newcastle to kick around next year.